Nowa edycja – obecnie trzecia publikacja po premierze w 2019 roku – poświęcona jest kolekcji Mythica, zaprezentowanej na Salone del Mobile w 2022 roku oraz Apollo Belvedere, pierwszemu projektowi marki NFT zaprezentowanemu w kwietniu 2022 roku i gotowemu do debiutu na Art Basel Miami.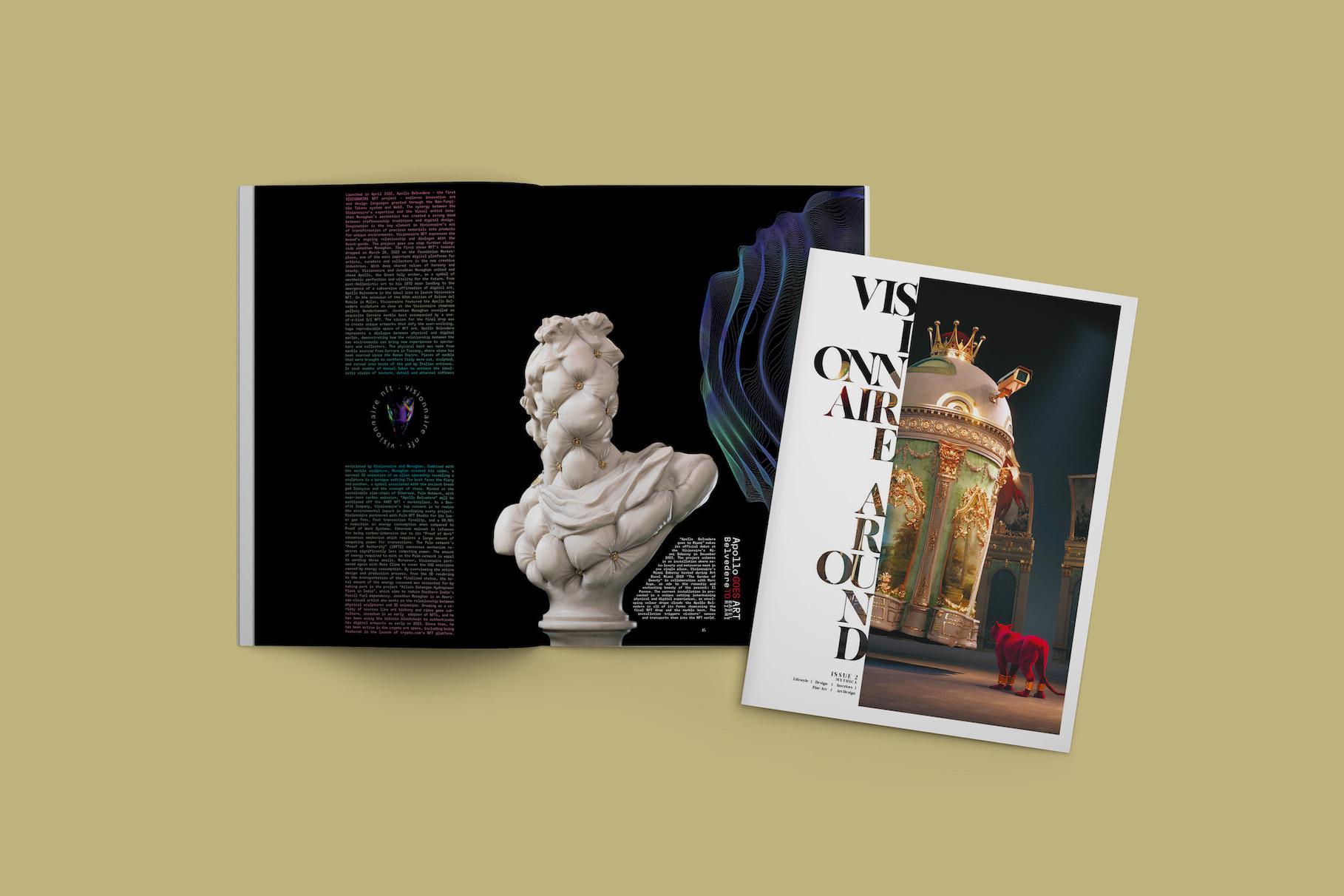 "Apollo Belvedere jedzie do Art Basel Miami" to nowa instalacja, którą Visionnaire przedstawi w amerykańskim showroomie, podczas prestiżowego cyklu wystawienniczego związanego ze sztuką współczesną i projektowaniem artystycznym, a także pojawi się na okładce nowego numeru Visionnaire Around.
W magazynie znajduje się panorama wydarzeń, projektów, nowych otwarć sklepów na całym świecie oraz ciekawych działań kulturalnych promowanych przez markę. Visionnaire Around pozwala nam zajrzeć głęboko w świat nieograniczonej kreatywności, sugestii i wizji designu, sztuki i rzemiosła.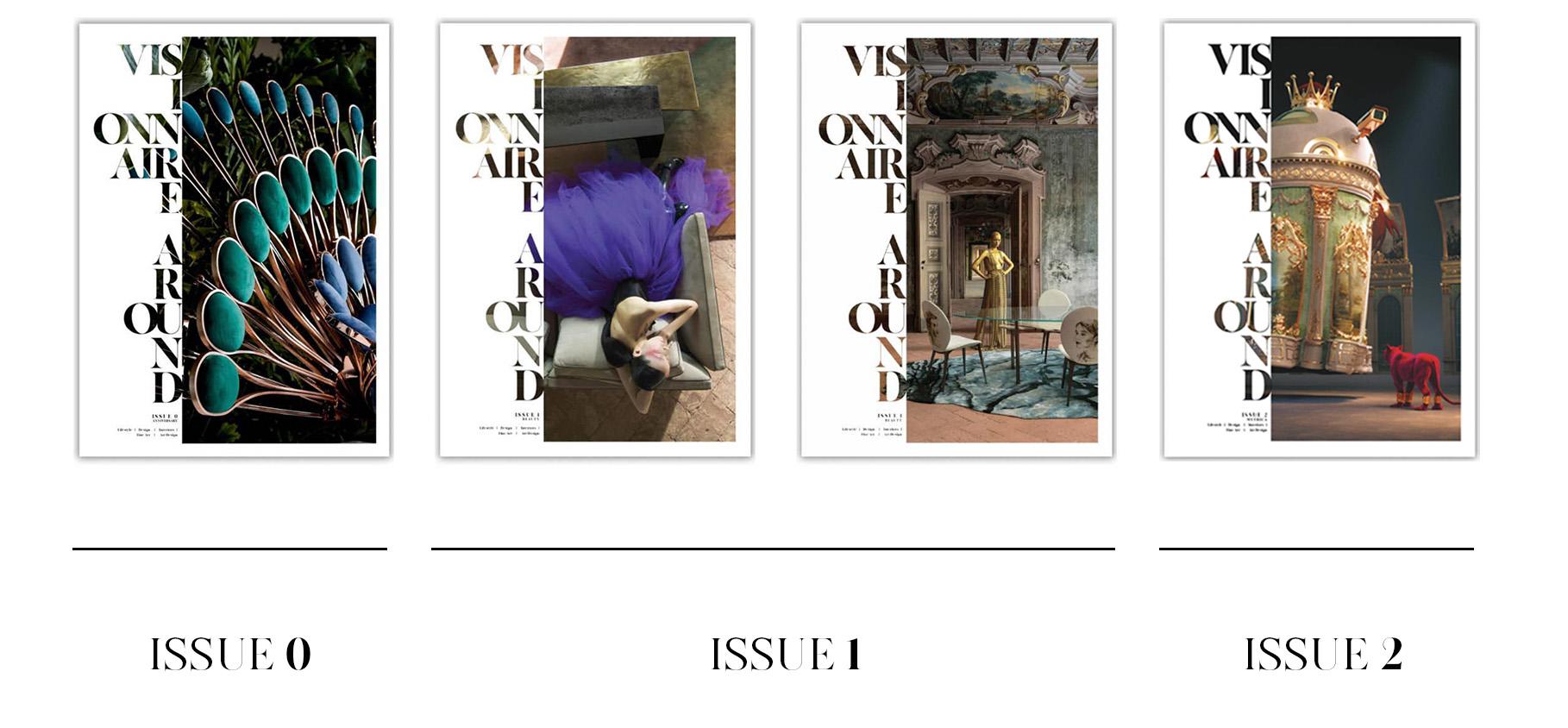 Visionnaire Around Wydanie 2 | Mythica to nowy rozdział redakcyjny serii rozpoczętej wydaniem 0 | Rocznica, świętująca rok podwójnej rocznicy: sześćdziesięciolecie IPE i piętnastolecie Visionnaire i kontynuowana Wydaniem 1 | Beauty ze specjalną podwójną okładką poświęconą nowej kampanii reklamowej Beauty Tales.
Nasz magazyn jest drukowany na papierze Magno Volume z certyfikatem FSC™ – C147146 i PEFC.