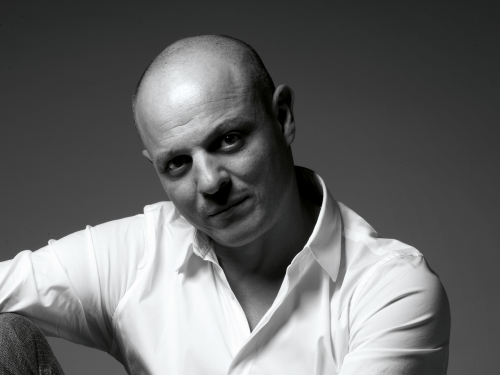 Alessandro La Spada defines himself a "designer with the manner of a craftsman". His motto: "perform in order to learn" He studied at the i.d.i. interior design institute in Milan where he graduated in 1990. From 1990 to 1994 he collaborated with the studio Sawaya e Moroni, designing interiors and following the development of the company's prototypes. Beetween 1998 and 2004 he's involved in the field of design and interior project dealing with formal research, underlining the semantic value of objects. He dedicate himself to the small scale production of lamps and furnishings, deepen his knowledge on material creating a small creative workshop specialised in processing metal. In 2005 a casual meeting led to his collaboration with Samuele Mazza, an eclectic character with a past in fashion design. His "hard wear" contribution to Mazza's soft world gave life to the "Visionnaire" and "Grantour" collection. He also lectures at the i.d.i. interior design institute, milan. He has worked as project leader for the domus academy in milan.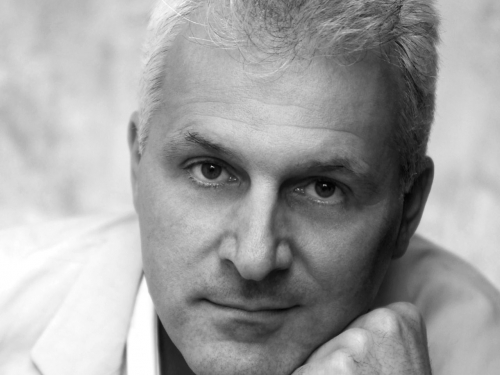 Mauro Lipparini's singular influence has been recognized and celebrated around the globe. In 2011, he was a winner of the Good Design® Global Awards, the world's most prestigious honor in design. He is a past champion, as well, of the Young & Design Milano and International Du Pont Award Köln international design competitions. Lipparini's extensive work in the field of industrial design includes home and office furnishings, textiles, and other products created for a host of renowned European and Japanese firms. In the realms of architecture and interior design, Lipparini has concentrated primarily on private and public housing, retail and wholesale showrooms, and exposition installations. Lipparini also provides cutting-edge corporate identity construction services including graphic design, editorial, full-scale production, and product application. Rooted in the spare forms and clear, powerful lines that are the defining features of Italian minimalism, Lipparini's work is imbued with a spirit of joy, a buoyant sense of pleasure and possibility. Freely employing bold colors, organic textures, and imaginative visual concepts, Lipparini broadens the palette of classic minimalism, bringing the immediacy and strength of the well-respected aesthetic into an exhilarating new era.
Fabio Bonfà is an Italian architect and designer, who was formed among Italy, Spain and Holland; he has worked in different fields, from urban planning to industrial design, building a multidisciplinary and original design approach. Head of the interior design department of VISIONNAIRE from 2012, he is in charge of control and management of the entire nterior design process, developing a huge range of high end projects worldwide (hotels, showrooms, and private clients). This has allowed him to face and deal with different cultures and needs. His goal is to develop an aesthetic out of time, not linked to the current fashion, but always with strong roots in the Italian tradition.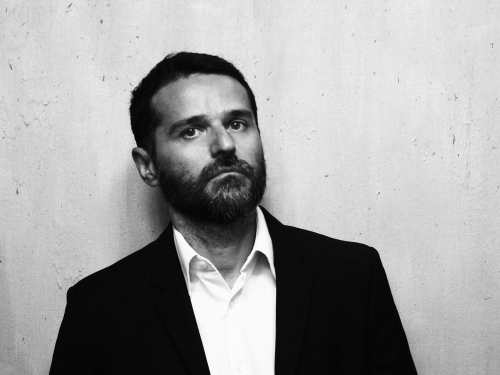 Milanese by adoption, he is currently partner and CEO of Studio Marco Piva, a design company based in Milan with branches in Moscow, Beijing, Shanghai, Abu Dhabi and Dubai. Among the various activities of architect, interior designer and product designer, he teaches at Polidesign, SPD Scuola Politecnica di Design and works with SDA Bocconi and Tongji University in Shanghai. He has been a member of several juries and has been coordinating the Young & Design award since 2015. He has collaborated with some fashion brands such as Aspesi, Bvlgari, Jil Sander, Larusmiani, Maison Martin Margiela and Gucci and was the founder and artistic curator of Spaziootto gallery in Milan.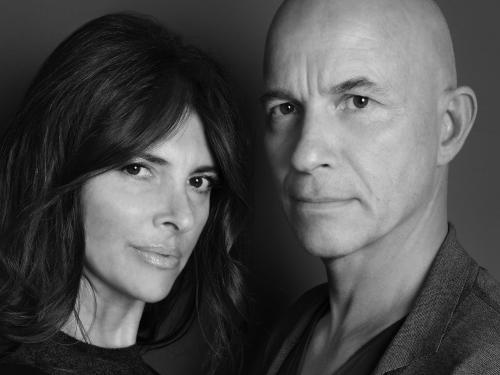 Founded in 2007 in the town of Como, Italy, Draga & Aurel is a multi-disciplinary design studio that works along the spectrum of furniture, textile and interior design. Draga Obradovic began her career in the fashion industry, first working in London and Milan as a textile designer before eventually settling in Como. Aurel K. Basedow graduated from Milan's Accademia di Belle Arti with a degree in Fine Arts, having previously trained as a carpenter and woodworker. Thanks to their sympathetic methods, combined with an artist's approach to material and composition Draga & Aurel are widely recognized for their clever reinvention of bespoke vintage design pieces. While interior projects, like Sicily's Dimora delle Balze and Cannavacciuolo's Café & Bistrot in Novara, have expanded their sought after aesthetic into the realm of hospitality and lifestyle. In occasion of the 2019 Milan Design Week the design duo presented the capsule collection "Transparency Matters", entirely fabricated by hand in their Como atelier. Later, Draga & Aurel have participated with a site-specific project to Nomad Circle, the showcase for contemporary art and collectible design, in the 2019 edition in Venice and in the 2020 in St. Moritz.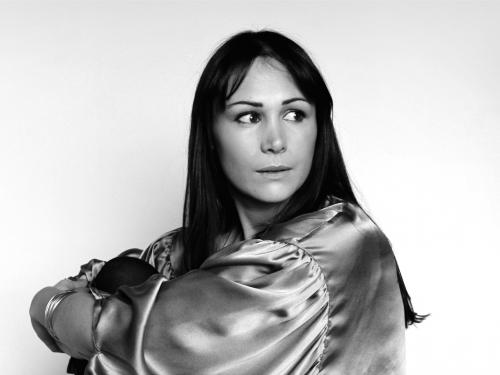 Gupica is the brand and the artistic identity of Gunilla Zamboni. After completing a degree in Foreign Literature, she continued her studies in Florence focusing on the art of fresco and mural painting, completing her studies with a master degree in Peintre en Décor in Versailles, France. She later specialized in Interior Design at IED in Milan. She worked with Italian and French masters, honing the secrets and techniques of decorative painting in France and the study of design in Italy. The creative studio designs projects using a multidisciplinary approach, involving decorative arts, interior and product design, contemporary experimentation and craftsmanship. It is a transversal approach where decoration becomes a tool to propose useful codes to explore the expressive and sensorial dimension of the project. Her work focuses on finding a balance between linearity and stylized shapes in design with complex decorative scenarios composed of hand-painted scenographies or graphic signs. Functionality and stylized shapes in her projects are bearers of a poetic message often linked to an inspiration that comes from the natural world.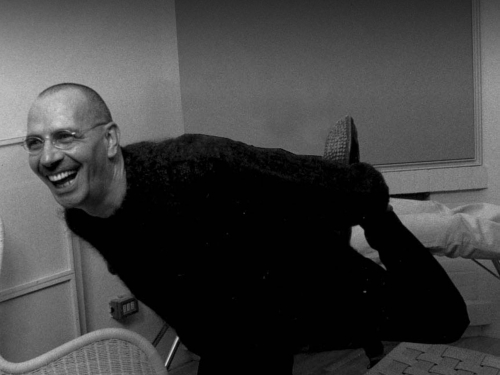 Roberto Lazzeroni was born in Pisa where he lives and works. From the beginning he has always shown an interest both in the phenomena of the world of conceptual art and the ones of radical design. In the early 80's he started to be interested in industrial and interior design, a specialization which he defines as "fundamental" for the following approach to the world of the "industrial product". A fine connoisseur of the history of design and its ralated signs, he is very skillful to put daily into practice this knowledge. Talking about his own projects, Lazzeroni uses the expression of "sentimental design".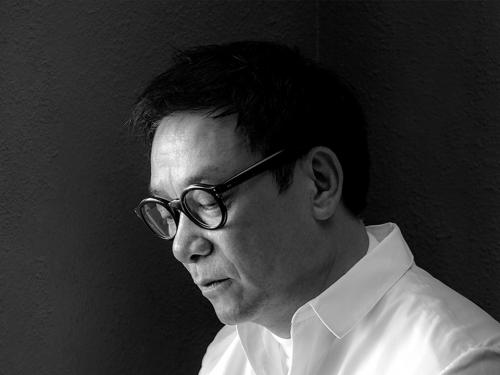 Born in Hong Kong, Steve Leung is an internationally renowned architect, interior and product designer with over 40 years of design experience. Taking inspirations from Asian culture and arts, his works are famous for their unique contemporary style. He has gained a high reputation in the industry and his works have received high acclaim worldwide.
"Design" represents different meanings for every master in history. These thoughts have influenced their creation and achievements, and also reflect their understanding of contemporary culture and lifestyles. Steve has his own unique thoughts and philosophy on design. Since his business start-up in 1987, Steve has broken through the traditional framework and geographical boundaries with brand-new thinking and forward-looking international vision, and taken his pace to the diversified development rooted in China with a global perspective, shepherding SLD into a world-leading interior design company.
Having achieved significant success during his design career spanning over 40 years, and believing that as a part of the society, it is necessary to shoulder certain social responsibilities, Steve has been actively participating in design-related public roles in recent years. He hopes to use his profession, experience and network to give back to the industry and society, as well as pay efforts to cultivate young designers. He has been invited on various occasions to be the judge of the world's authoritative design awards, including Asia Pacific Interior Design Awards, iF Design Award China, Red Dot Design Award, China Property Awards, iF Communication Design Award, etc. He was the President of the International Federation of Interior Architects / Designers (IFI) from 2017 to 2020, being the first Chinese President in IFI history. Steve has been the Executive Director of Design Committee of China National Interior Decoration Association (CIDA) since 2013 to present, and the Board of Directors of Hong Kong Design Centre since 2016 to present. In 2014, Steve joined hands with interior designers from the Mainland, Hong Kong and Taiwan to establish "C Foundation" to foster development of the design industry and education in China.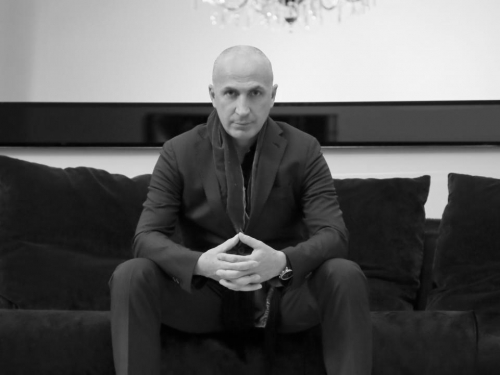 His background has roots in his beloved, deep Sicily of Palma di Montechiaro, where triumphant baroque. Catholicism and unexpected reminiscences of Jewish and oriental culture form a unique environment. Later, his grounding was in the swinging Florence of the '80s, which was a workshop of creative elaborations, an open space for new researches and experimentations in the fields of culture, music and fashion. After that he landed at the current bipolarity of Milan-New York axis.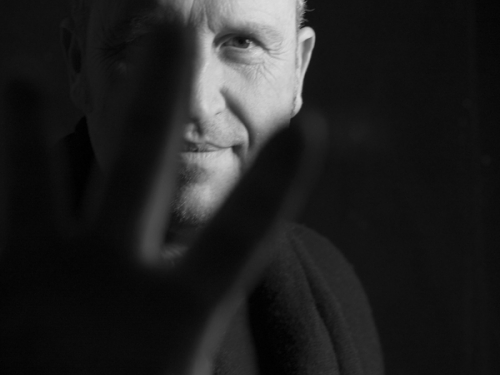 He founded the architectural studio having his name in 1990 and the Design Company named "Simone Micheli Architectural Hero" in 2003. He is professor at the Polidesign in Milan, at the Scuola Politecnica di Design in Milan. The planning company Simone Micheli Architectural Hero based in Florence and Milan provides contract and residence related services in different fields: architecture, interior design, design, visual design e communication.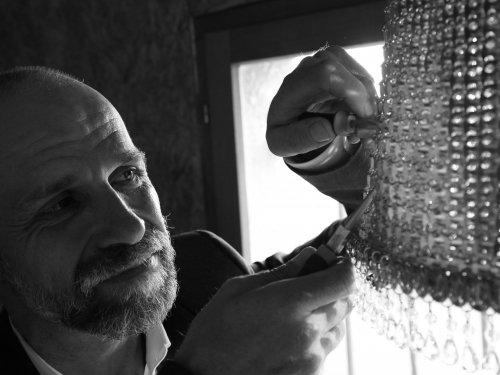 Philippe Montels was born in France in 1967 in a family of Italian origin from Sperlongua area. Refinement and harmony pervade all his amazing creations. Philippe Starck and Andrée Putman trusted him with large scale and international projects such as the Maison Guerlain on the Champs Elysées in Paris or Lan's Restaurant in Beijing. His ambitious creations are now scattered all over the world:among others,the decorating and lighting of 80 Escada stores and the VIP lounge of the French Pavilion at Shangai Universal Exhibition. Philippe montels is an expert in playing with contrasts and oppositions, his daring interpretation of styles and unexpected use of material are his own special stamp:His metal cushions are soft and sensual, the precious Swarosky crystals and the industrial material combine harmoniously.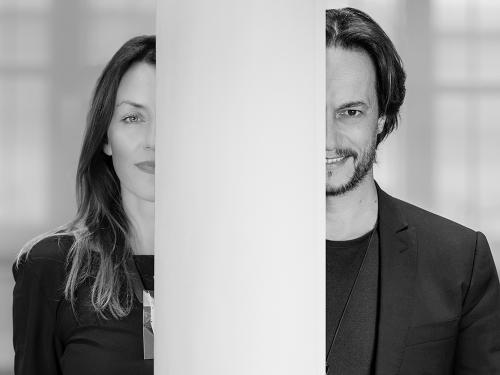 International studio m2atelier was created by Marco Bonelli and Marijana Radovic, architects based in Milan that merged two previous studios with almost 20 years of experience. Thanks to their multidisciplinary approach, nourished by continuous research into materials, space and proportions, with a stylistic figure that makes of attention to detail its distinctive feature, m2atelier designs unique works for clients in every part of the world. The research around the key themes of design is elaborated in residential projects, interior design, fashion retail and yachting to various scales. A typological interconnection that allows the studio to develop increasingly different projects, through which it doesn't pursue a dominant style, but defines the character, identity and uniqueness of every single creative experience in an exclusive way.
Born in Turin, Marta graduated at the Turin Polytechnic faculty of Architecture. Her first few work years were devoted to interior renovation and design, with particular attention to bespoke furnishings. In 2007, her move to Veneto for family reasons, led her to focus on the decorative lighting sector. In the Venetian area there is no shortage of opportunities to explore the secrets and charm of hand-blown glass, which Is the material she uses for her lamps. She has collaborated with various lighting companies, specialing in glass production. She offers consultancy in new product development and lamp design, and for high-impact custom lamps and installation design. Her goal Is to create emotion by the blending of light and glass together.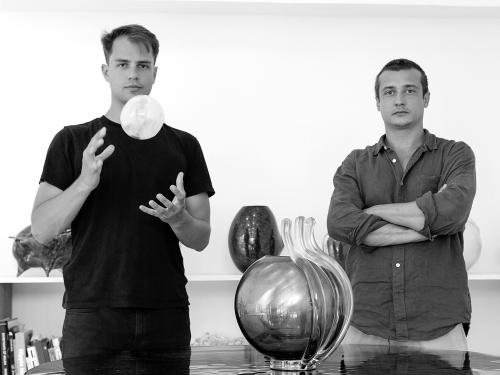 Edoardo Pandolfo, Francesco Palu
Francesco Palù, born in 1987 and Edoardo Pandolfo, born in 1993 are creative duo from Italy. Since 2018, Edoardo and Francesco have been collaborating with international architecture and design studios to create unique chandeliers and large scale installations. Their work incorporates their push for innovation and the idea of re-inventing ancient techniques and materials to achieve some notably Venetian characteristics – bright colours, visionary ideas, the triumph of extravagant elegance.Based in Milan, their studio collaborates with excellent, and carefully selected, Italian artisans, with whom have established long lasting relationships. Palù and Pandolfo work mostly with Murano Glass, and try to shape it the same way wind, water and magma shape mountains and rivers, freezing this process when the object is most beautiful.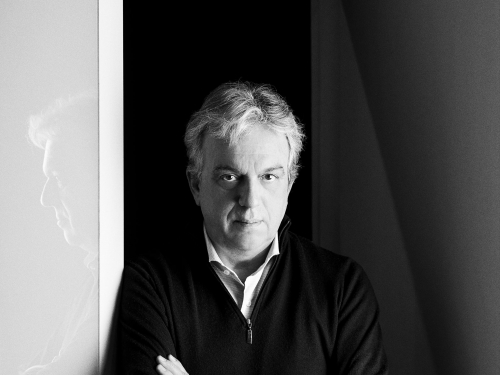 I worked, designing my new products for Visionnaire, on the search for unusual aesthetic values, creating forms and compositions defined by the contrast between profoundly different materials: natural ones – mainly stones and woods – as opposed to artificial ones – glass and metals. Metals, essences, marbles, skins and glasses transmit, through their refined combination, preciousness, value and excellence.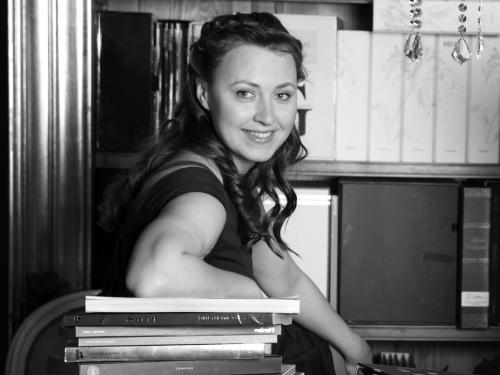 Born in 1974 in Moscow Maria  Serebryanaya is a skilled professional of architecture and interior design with more than 15 years of working experience. Maria always had great respect and interest to her roots and she is greatly influenced by magnificent Russian culture in her style and work. Years of experience brought Maria to the idea of creating her own collection of furniture and in 2012 she did it for Visionnaire interior brand. Knowing well expectations of the most savvy luxury consumers she designs her items in attempt to reach an ideal balance between beauty and comfort.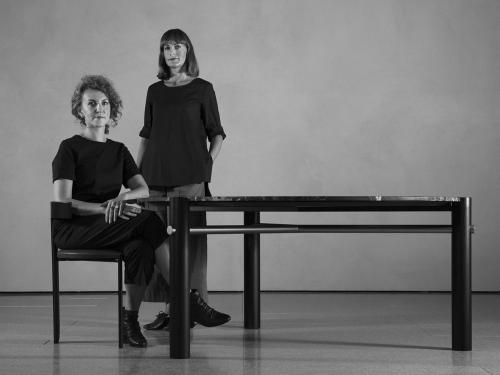 Studiopepe is a design agency founded in Milan in 2006, by Arianna Lelli Mami and Chiara Di Pinto. Studiopepe's focus is on design and research through the use of a multidisciplinary approach: this includes architecture and interior design (retail, hotels, private commissions), product design and creative direction. The language they use for their designs is stratified and eclectic, uniting poetic vision and rigorous design. Art, installations, study of formal archetypes, experiments with materials and the dialogue between opposites are some of the themes developed by the Studio.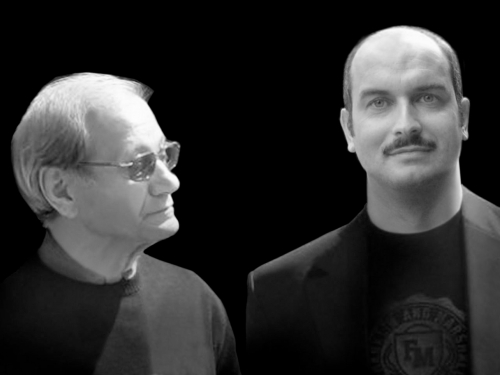 Roberto Tapinassi, Maurizio Manzoni
Maurizio Manzoni, born in Nuoro in 1967 and graduated in Architecture in Florence, begins his career by working in the industrial design with leading companies in Italy and abroad. His work goes from interior design to graphics, to stand projecting, to fabric design and to the nautical planning of motorboats and yachts, both for the interiors and for the exteriors. He currently lives and works in Florence, where he co-founded the StudioMEMO with the designer Prof. Roberto Tapinassi in 2001. Roberto Tapinassi, born in Florence in 1933, begins his profession of Designer in the 60s by co-operating with leader companies of the furniture business in Italy and abroad. His work goes from interior design to graphic and fabric design.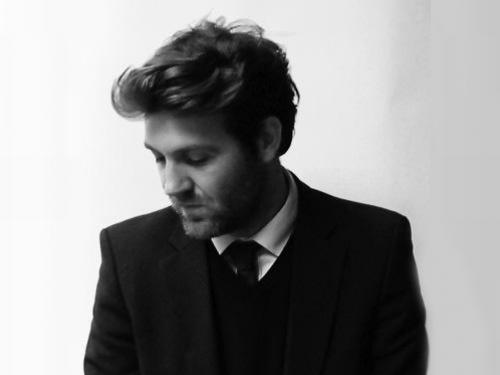 Alberto Talamante Torres was born in Valencia, Spain. He graduated in 2005 in Industrial Technical Engineering at the University of Valencia and the following year he finished a master in Industrial Design at the Politecnico di Milano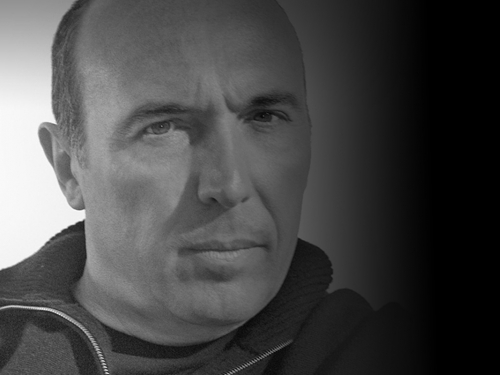 Giuseppe Viganò is a furniture product designer and an art director. As a designer he has strong creative spirit and sense of beauty, which are discovered and rationalized any time he approaches a new project. His creative thinking is mainly research-based, and it always drives him towards new goals; "new materials" often become the starting point for the creation not only of new products but frequently of entire new collections.
References coming from the world of arts, fashion and poetry often give him the opportunity to approach projects in a transversal way; many of his most-renowned products were conceived from pictorial concepts or "glamour" details, on other occasions, instead, his intriguing forms have been designed by poetic gestures.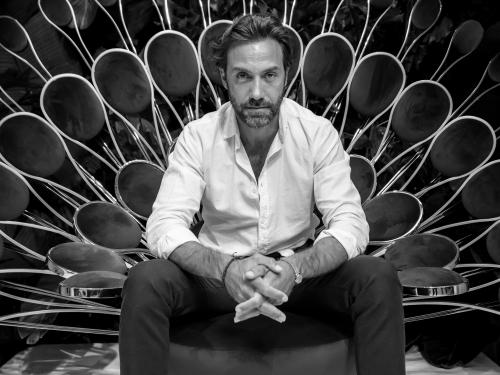 Bridging the gap between Art & Design, Marc Ange's Extraordinary World revolves around the design of objects, places and furniture pieces. Born in Rome and raised in Paris, the designer's universe and creations are eternally balanced between real and unreal, perfection and mistake, harmony and chance, a beautiful incarnation of his subconscious.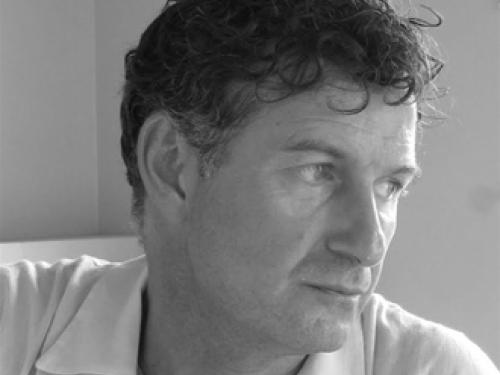 Andrea Anastasio was born in Rome in 1961. After completing his studies in philosophy, Andrea Anastasio embarked upon a cultural path that led him to cooperate on projects entailing the cataloguing of Islamic architecture in India, research on innovation in traditional craftsmanship techniques, partnerships with architectural practices, publishers and museums. Fascinated by the study of the poetics of conceptual art and its potential convergences with industrial design, he designs furniture and objects for Italian companies that play a leading role on the international scene. His research focuses on the manipulation of objects, consumer goods and domestic materials, to generate cross-contaminations of languages and meanings.
Claire Fréchet is a french ceramist designer, born in Basque Country and trained to fine ceramics designs and process both in Mexico and Paris on the 2000's. She opened her creative studio near Chantilly in 2012, in a very special dwelling house. She designs and makes handmade ceramics throughout the elaboration of her poetic collections, inspired by cosmic vitality and telluric, mineral phenomenoms. Her creations are exhibited in galleries and designers' showrooms all over the world.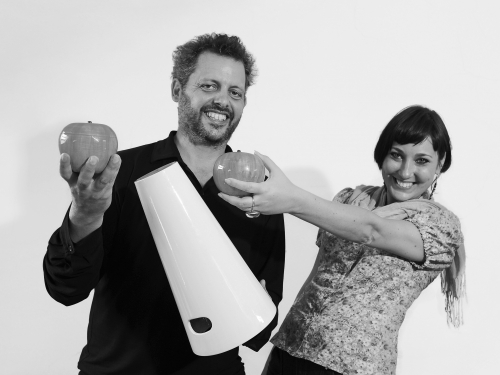 Laura Fiaschi and Gabriele Pardi deal with architecture, industrial design, graphics. Art director and members of the editorial board of Bau, container contemporary culture. They are involved, in the University area, with open classes, workshops and they cooperate with the "Free University" of Bolzano, the Cried of Milan, the Ied of Florence and Rome, Pisa University and the Celsius in Lucca, the Faculty of Architecture of Genoa, the Faculty of Engineering of Trento; ; since 2017 they are coordinators and teachers of the first Masters in Design – Innovation and Product for High-Crafts at the IED Florence.
A traveler for pleasure and work, Marta Giardini is a curious, versatile architect and designer who brings freshness and various contaminations to every project. Based in Milan, where she resides and works, she has spent long periods of time abroad. In Spain she has worked with important brands in Peru, Thailand and China. "Professional growth is a matter of passion," Marta says.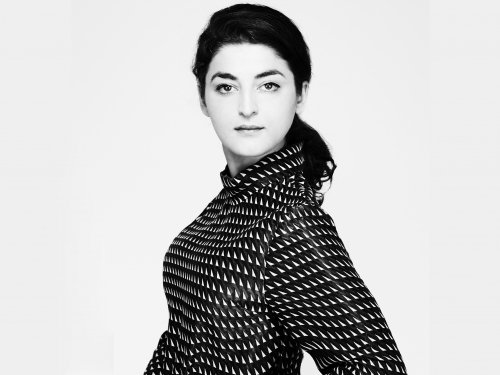 Sara Ricciardi, born in 1989, is a versatile designer based in Milan. She studied in Milan, Istanbul and New York, taking a degree in Produce Design in 2015 at NABA-Nuova Accademia di Belle Arti in Milan. Four years ago, she opened her own studio where she designs products for companies, one-offs for galleries, performances and installations. Her approach stands out for in-depth narrative exploration: every aesthetic choice is the result of a specific story. Form follows message. Her method is based on extensive poetic and formal research. Materials and types of workmanship are established case by case with the help of outstanding Italian artisans. She teaches relational design and co-design practices at NABA and Domus Academy, courses in which projects of urban regeneration are activated, and conducts international workshops on Design Thinking. She is an exceptional collector of bizarre objects.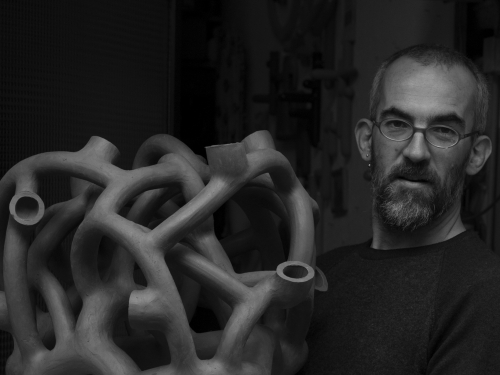 Fausto Salvi works with majolica, often through large scale pieces or installations, looking for a dialogue between old and contemporary styles. He keeps on researching and evolving his language, with the aim of examine social and political aspects of contemporary society, sometimes through other mediums than ceramics. Travelling and widening his experience meeting other cultures has always been the engine of his work: during the years he worked and opened his own studio in different countries. In doing so, he enriched his language, without weighting it down.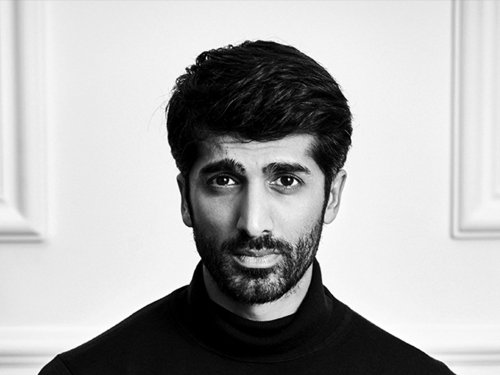 Inderjeet Sandhu is a multidisciplinary artist and designer who graduated from the Royal College of Art in London.His main source of inspiration comes from highly personal themes that centre around domesticity, origins, disfunction and crossovers in culture. The work he creates is best situated in a space between two clearly defined borders, a grey area. He is interested in the blurring of boundaries between contrasting territories with their own sets of rules and clichés. By merging them together he strives to create work that is freed from its rooted and specific contexts into something new that is less burdened with preconceived notions and stereotypes.
The founders and creative directors, Matilde Antonacci and Dario Buratto, met in Florence in 2000. In 2016, they embarked on a new project that incorporates two of their passions, design and high-end Italian artisanship, and that specialises in Murano glass. In the three years since its inception, alongside its own living and tableware products for retail and galleries, Stories of Italy has been collaborating with architecture firms on projects for the hospitality sector, designers and various brands.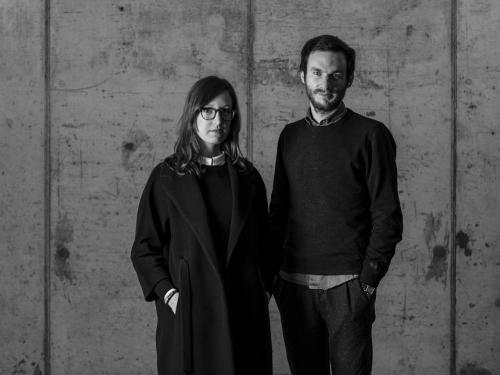 After meeting as students at ECAL in Lausanne, Switzerland, Giorgia Zanellato and Daniele Bortotto founded Zanellato/Bortotto Studio in Treviso, Italy, in 2013. Their first joint work, Acqua Alta, was dedicated to the city of Venice and presented at the Salone Satellite in Milan in 2013; it marked the beginning of their long-term research project on the relationship between places and the passage of time. Their work has been shown in galleries and institutions including MAXXI, Rome; Triennale Design Museum, Milan; Somerset House and The Aram Gallery in London. In 2015, they were named Young Talent of the Year by Elle Decor Italia, were awarded the NYCxDESIGN prize by Interior Design in 2016, and won the Red Dot Design Award in 2017.